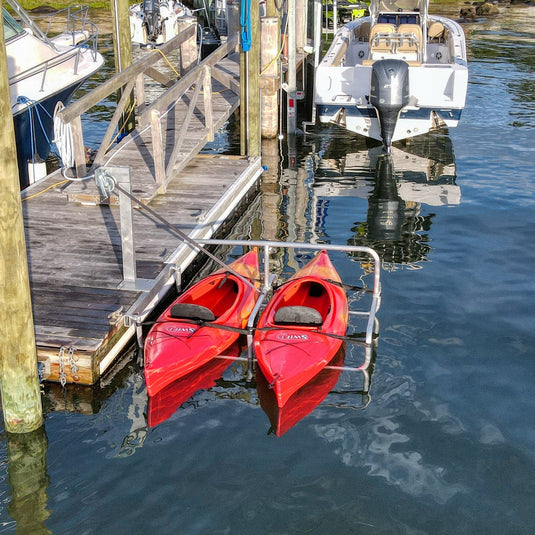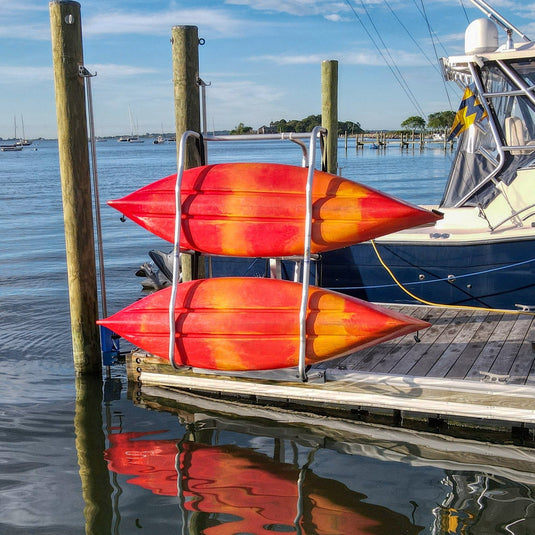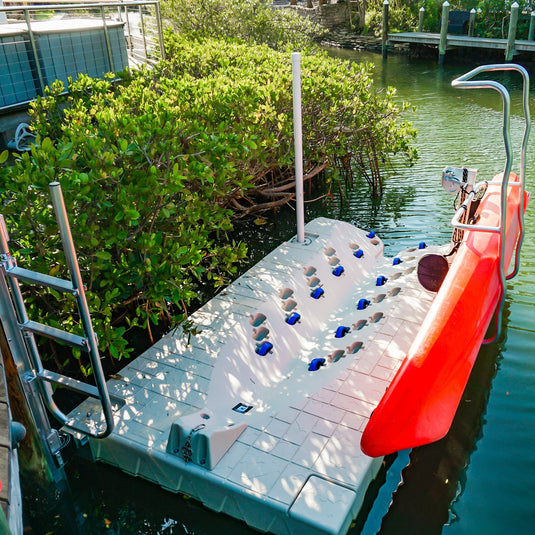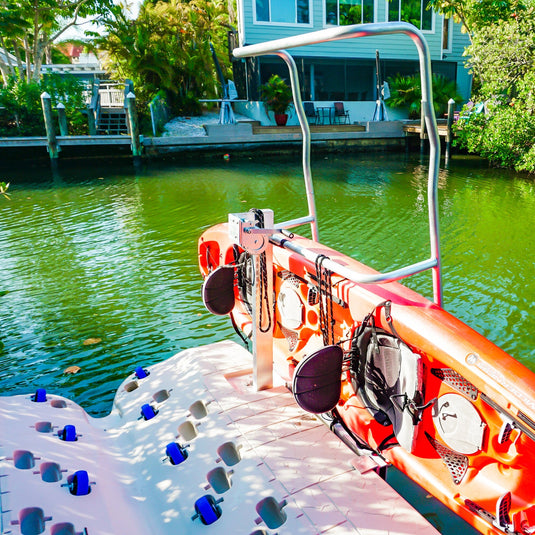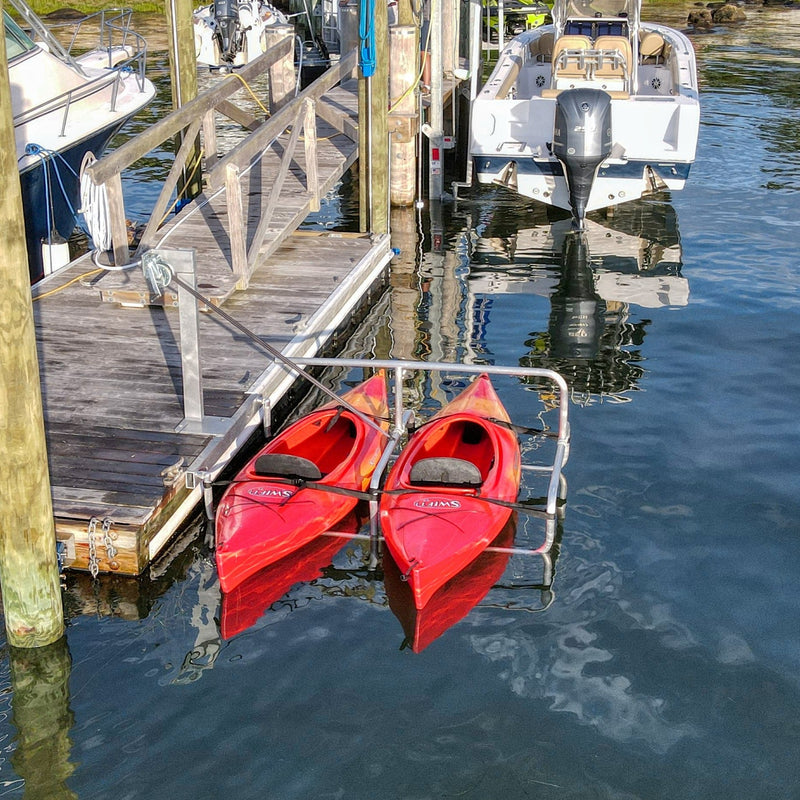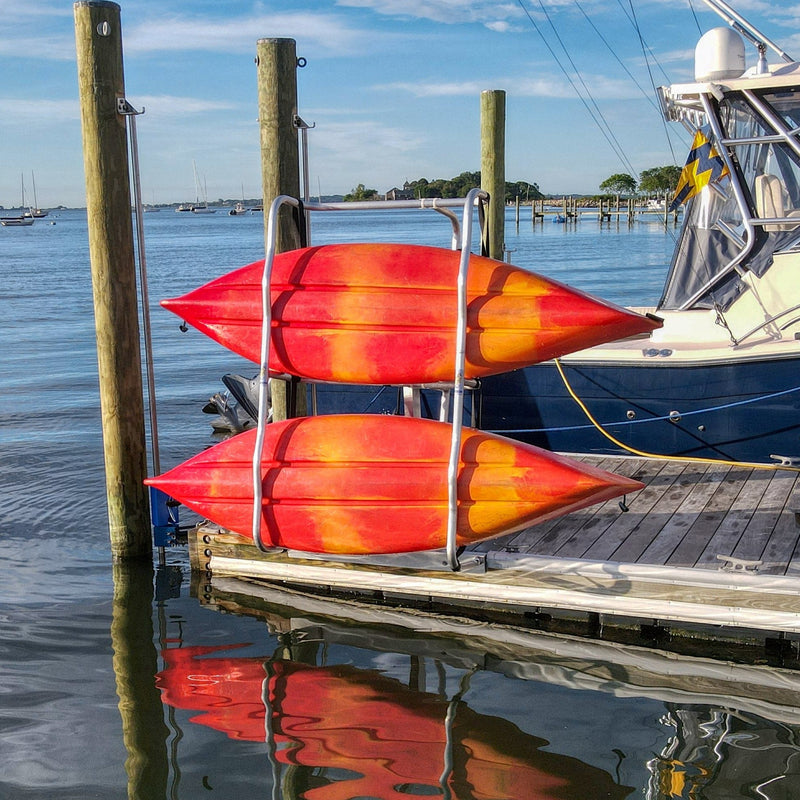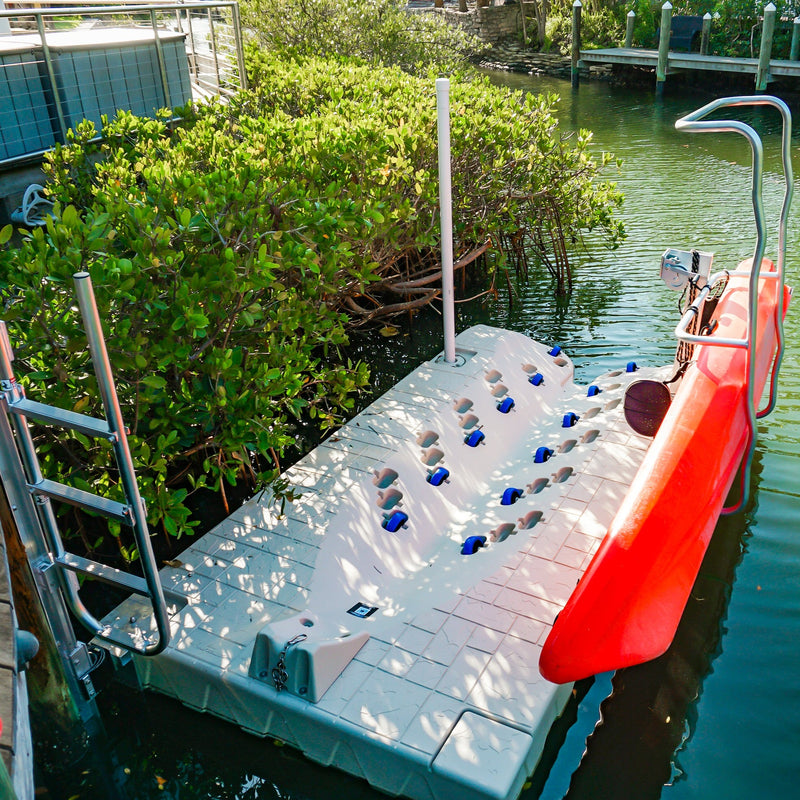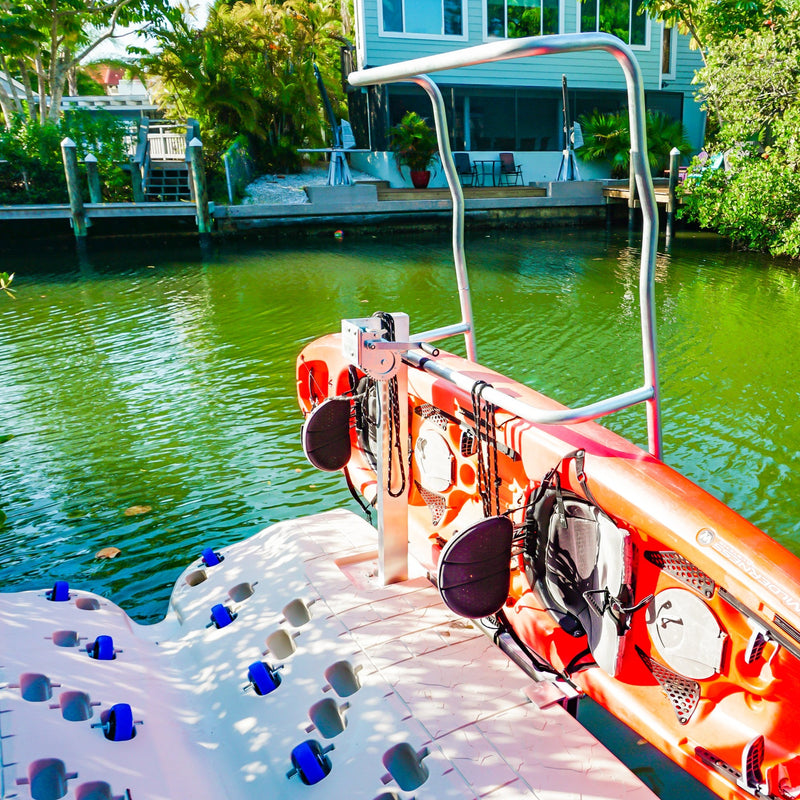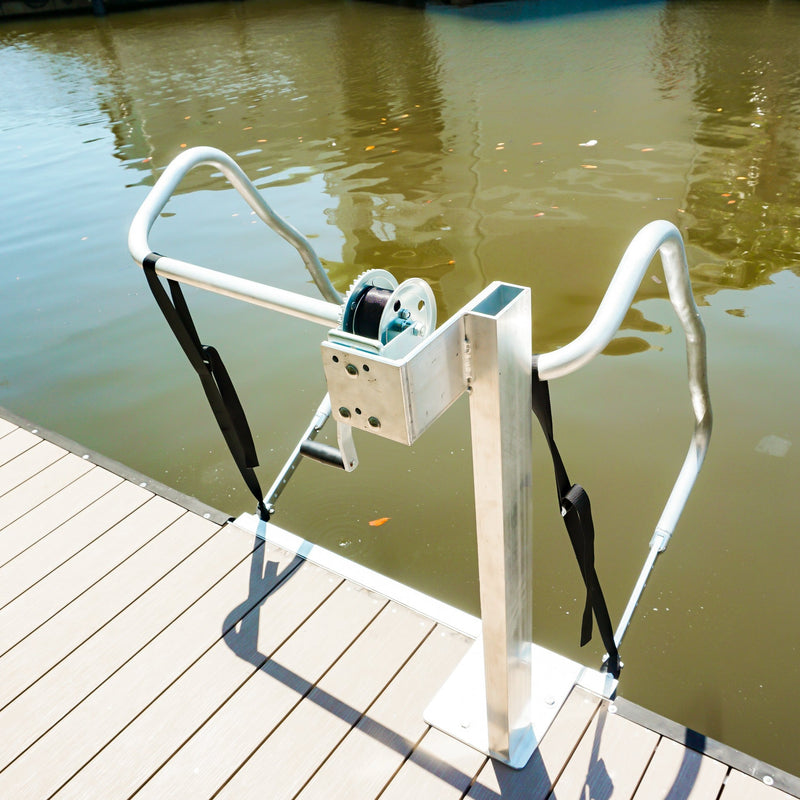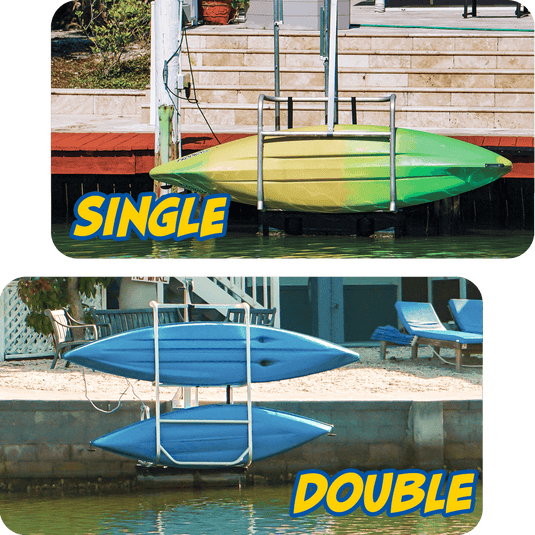 KAYAK LAUNCH & STOW
Finally, a better way to store your kayak(s), paddle board(s) or canoe(s) on your dock yet out of the way.
• Only launch system that takes up no dock space
• Stores kayaks, canoes, and boards on their side so they won't collect water
• Only launch system that goes up and down with the tide so you can easily return onto the cradle
• One or two craft models available
• Top ladder rungs fold up for safe entry & exit at high or low tide
• Strap system secures craft for safe easy boarding; optional handrails also available
• Winch system lets you raise cradle up and out of water for long-term storage
• Designed to support 450 pounds
• Extra wide cradles; 36 inches
• Works with Jet Dock, Dock Blocks, EZ Dock & Wave Armors along with standard wood/aluminum fl oating docks
Nine reasons to buy a "Launch & Stow" from Seahorse Docking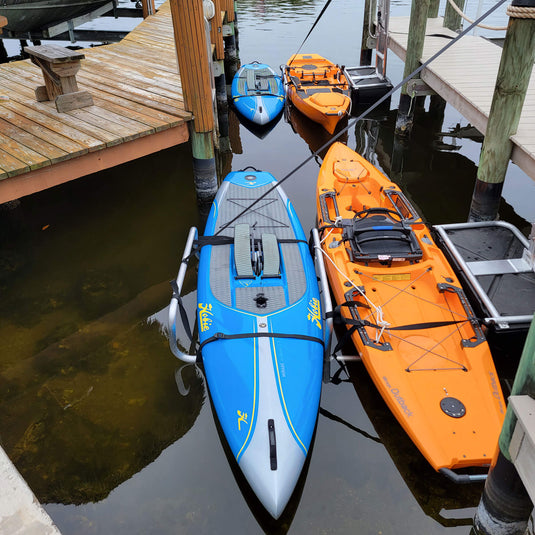 Goes up/down with tide.
Only Seahorse adjusts for tidal or lake level change.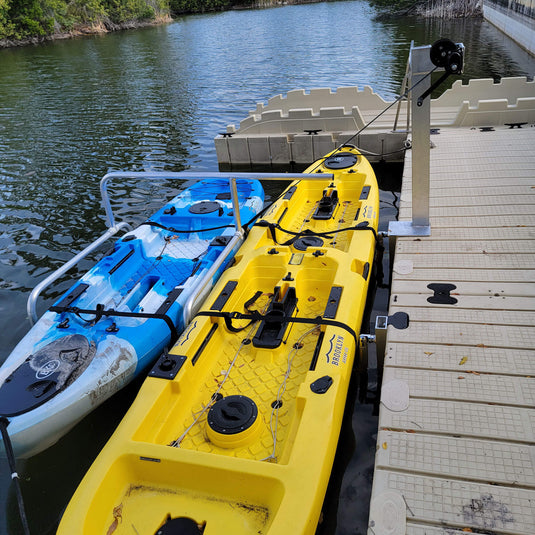 Safe/easy boarding.
Kayaks strap in place for safe boarding and exiting.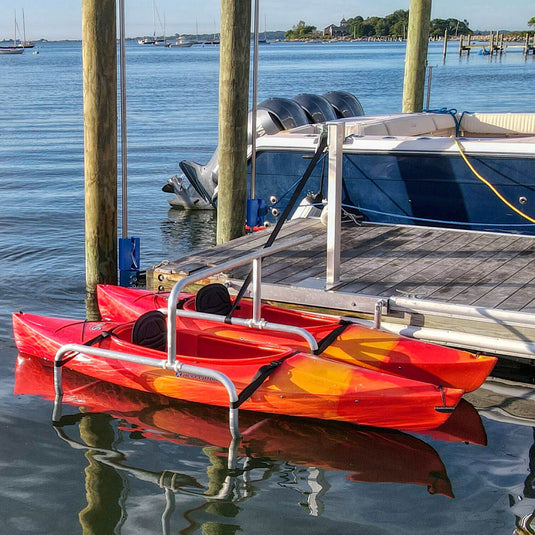 Available handrail.
For the less agile we make an easy-to attach handrail.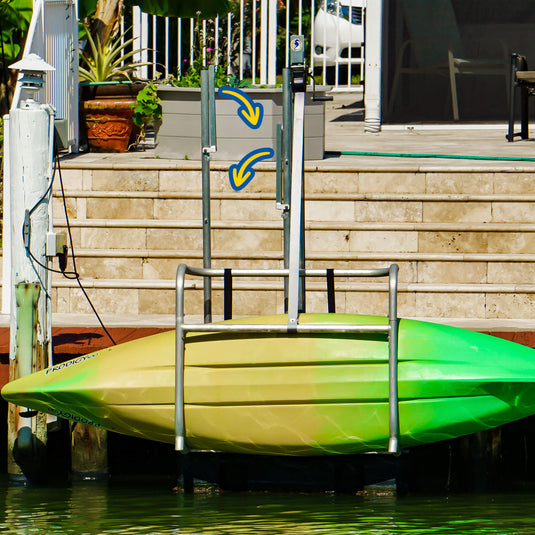 Swing up ladder rungs.
Our top two ladder rungs swing up so you don't have to go around/over the ladder.
Extra wide cradles.
Our 36" wide cradles provide ample room; easily fit wider watercraft.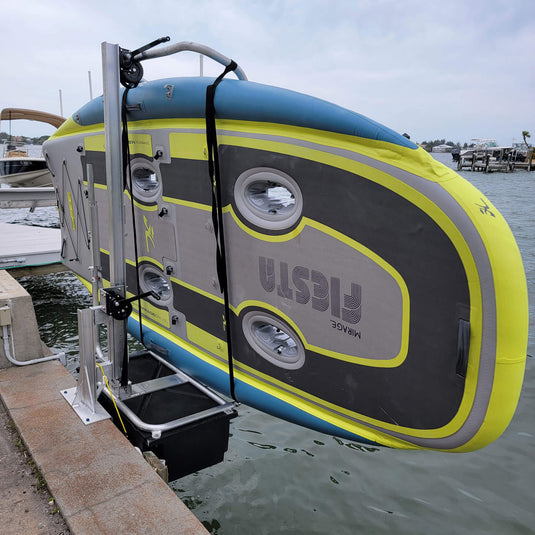 Optional Float Winch.
Winch lets you lift the float out of the water for long-term storage or rough water areas. Also prevents growth on the float.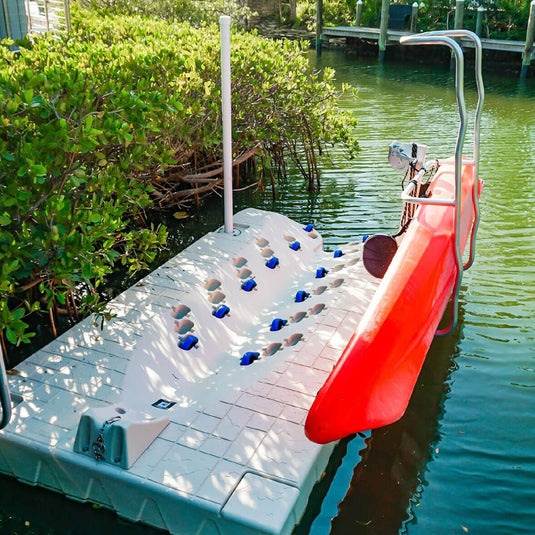 More mounting options.
Works with virtually all docks, seawalls, and bulk heads.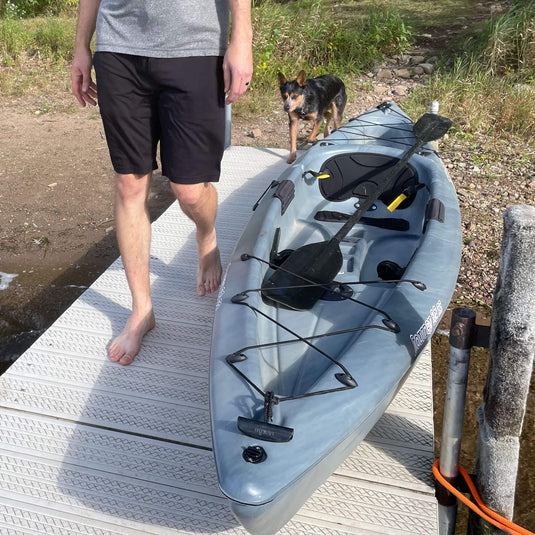 Keep your dock free of kayaks and paddle boards.
Store your watercraft where they are out of the way but readily accessible.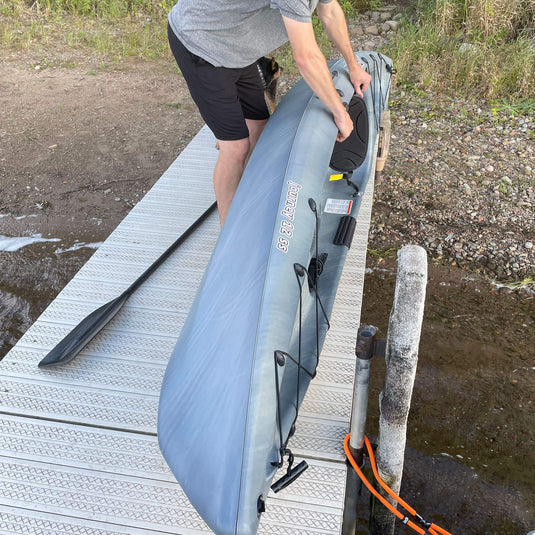 Store your kayaks on their side so they don't fill up with water.
Nobody likes to bail out kayaks before use.