Innovative products that make your boating better
KAYAK LAUNCH & STOW™
The only kayak launch that goes up/down with the tide
Kayaks, paddle boards and canoes are great personal watercrafts - until you have to store them! Hauling them out of the water and into the garage is a hassle and leaving them sitting on the dock takes up valuable dock space. That's why we make the Seahorse Launch & Stow which gives you a fast, easy and convenient way to store your kayaks, paddle boards or canoes right at the water without cluttering your dock or beach. There are Launch & Stow models to mount to fixed or floating docks.

Buy Now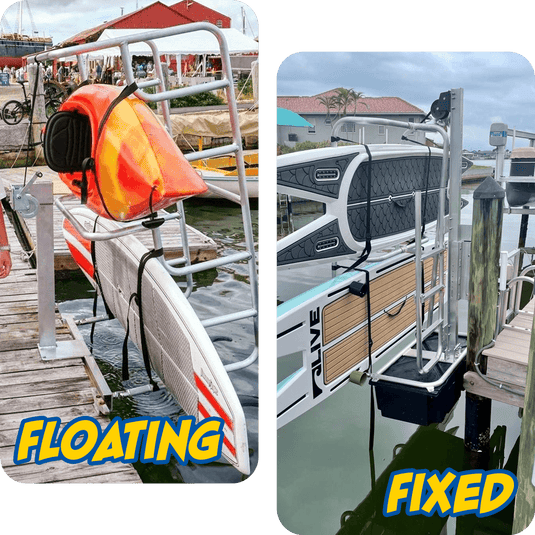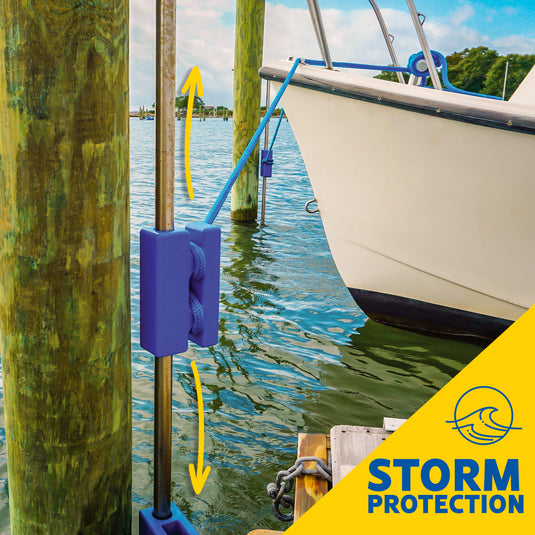 ROUGH RIDER™
Sliding Cleat-On-Rail Tie-Down System rides up and down with the tide or wave action to always ensure taut lines!
• Easily mounts to pilings, seawalls or concrete columns
• Accommodates tidal swings up to 20'
• Totally maintenance free
• Offers quick and easy tie up
• No need to center boat in slip
• Universal clamps available
• Mounting hardware included
Buy Now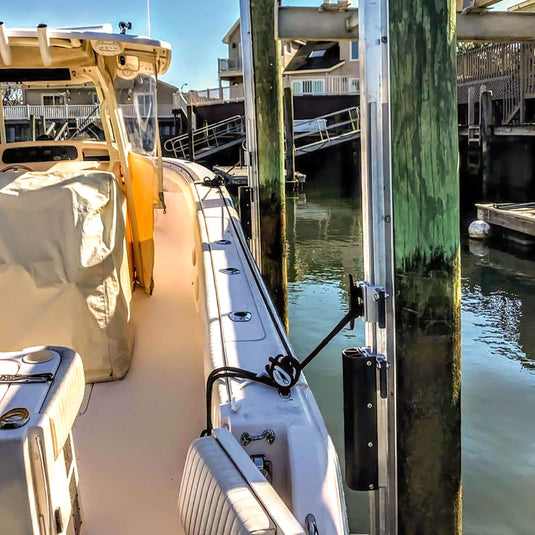 TIDE RIGHT™
Tide-Adjusting Fender/Cleat System moves up and down with the tide so the fender is always at the height of your boat's rub rail!
• Patented design – the only adjustable, self-leveling fender system
• No need to align boat cleat and piling (as you do with competitive products)
• Simply set fender height to rub rail and Tide Right's built-in float will adjust with the tide
• Eliminates damage to your boat (from growth on dock pilings) caused by misaligned fenders
• Offers protection to top of piling and from surge or king tides
• Makes for fast tie-offs; ideal for one-side docking
Buy Now
FLEX SLIDE™
Flexible Dock Brackets – a better way to attach floating docks or jet ski ports to bulk heads, sea walls or pilings!
Other dock brackets work like a door hinge, moving up and down on just two planes. But, wave action creates twisting and torquing which eventually tears things apart. Flex Slide™ incorporates two heavy-duty, flexible belts into the bracket which allow for full range of movement which dramatically reduces the stress on dock, bracket and piling. This also virtually eliminates the annoying squeaking and obnoxious noises that routinely come with the use of ordinary two-plane hinging dock brackets.
Buy Now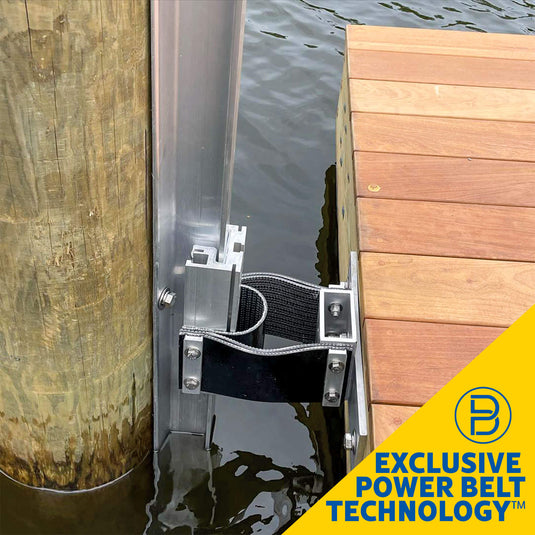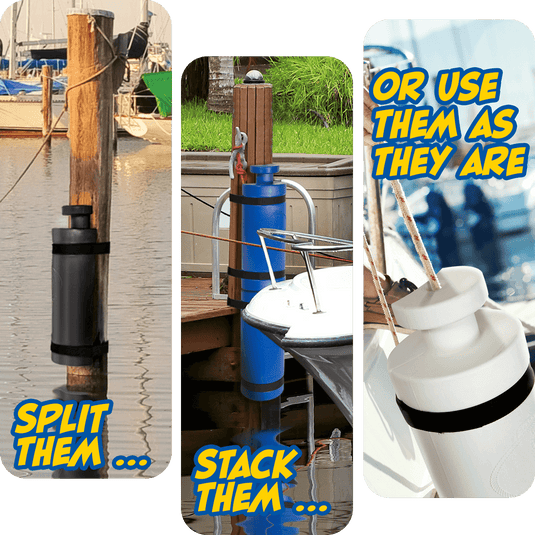 SMART FENDER
SMART FENDER by Seahorse, the world's first transformable boat fender
Traditional boat fenders can be annoying. They never seem to be the right size, they are limited in their usage, they are a pain to store and always seem to get in the way. SMART FENDERS by Seahorse address all of these issues. Who knew a boat fender could do all this?
Buy Now