There are two versions of Flex Slide
Heavy Duty is designed for heavier duty docks and rougher water. Capable of supporting docks with jet skis and boat lifts.
Rough Water is designed for use in mainly rough water conditions with the capability to support heavy loads in all directions.
Collection:
Floating Dock Brackets
4 products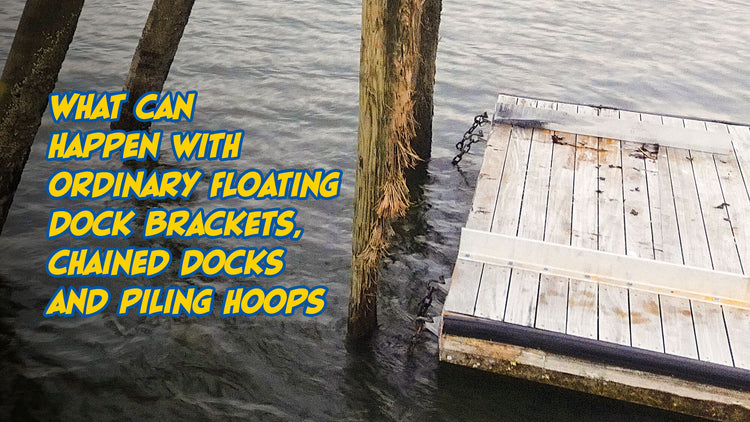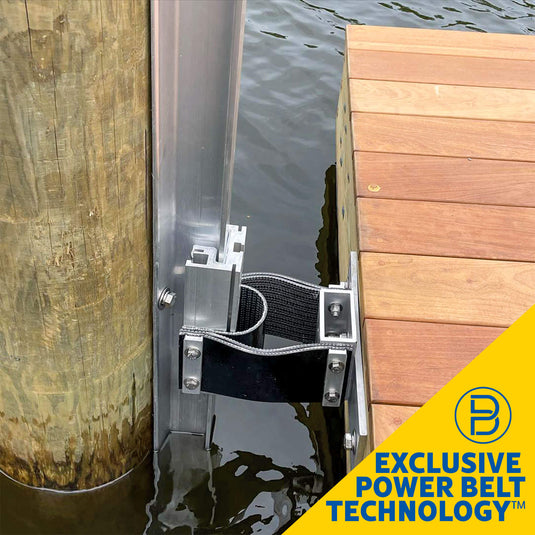 FLEX SLIDE™
Flexible Dock Brackets – a better way to attach floating docks or jet ski ports to bulk heads, sea walls or pilings!
Other dock brackets work like a door hinge, moving up and down on just two planes. But, wave action creates twisting and torquing which eventually tears things apart. Flex Slide™ incorporates two heavy-duty, flexible belts into the bracket which allow for full range of movement which dramatically reduces the stress on dock, bracket and piling. This also virtually eliminates the annoying squeaking and obnoxious noises that routinely come with the use of ordinary two-plane hinging dock brackets.

FLEX SLIDE™– a better floating dock bracket!
Exclusive Power Belt Technology™
The key to Flex Slide™'s full range of motion are these two flexible, heavy-duty Power Belts that twist and turn with the torquing caused by wave action. Other hinging dock brackets move only up and down like a door hinge.
Ideal for attaching floating docks or jet ski ports to bulk heads, sea walls or pilings.